LXT Series Fin Machine
The LXT Series Fin Machine is one of the most versatile radiator producing products on the market. Each machine is custom built to the customers fin print and customers material. Each machine will run many fin widths and change between them in moments. Additional Modules can be provided to allow different heights and designs. In less then 5 minutes, a louvered high efficiency module can be replaced with a nonlouvered agricultural module.
Weighing less then 400 pounds, the fin machine can be easily placed to service one stacking fixture for custom core builds, attached to automated fin stacking equipment, or used in high volume production of radiators. Whether it's around the clock production or just small runs of rare sizes, this fin machine offers high efficiency fin production with good bonding surface. It's simple design and close to no maintenance requirements pit it at the top of the list or any factory.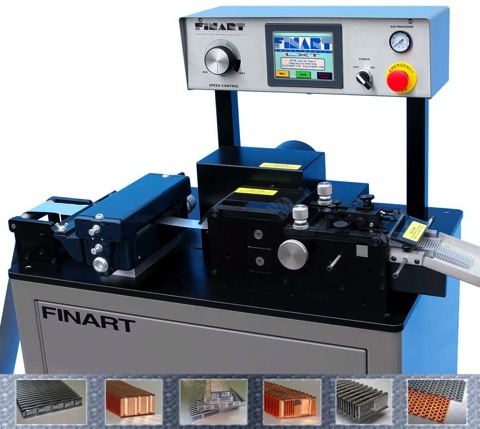 FFXT Series Flat Fin Machine (Stamp)
The FFXT Series Flat Fin Machine, or Plate Fin Machine, is a requirement for industrial Radiators. Used to make heat exchangers for trucks, most earth moving equipment, locomotives, tanks, and any machinery that is subjected to extreme environments. Each Machine is completely built to order from fin print or sample.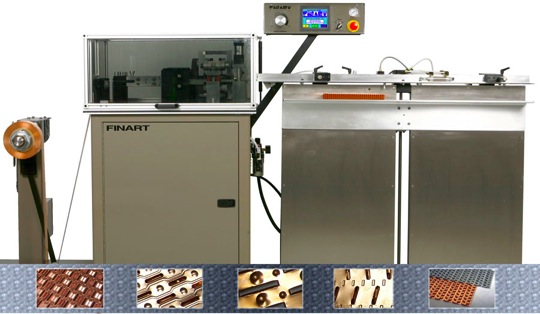 FFRXT Series Flat Fin Machine (Roll)


Currently Updating